Meet Larry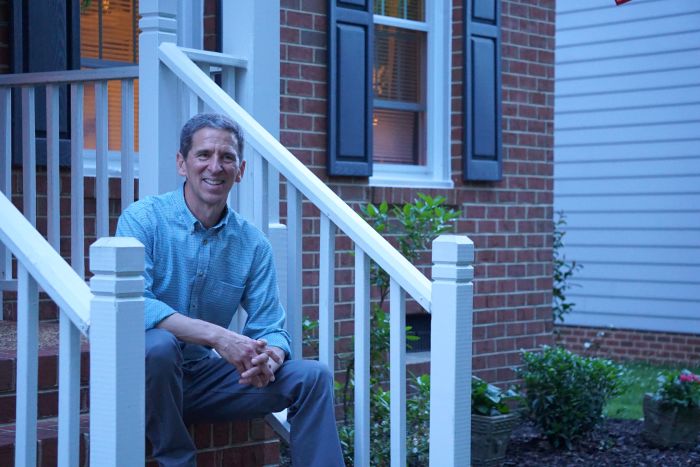 Larry has a commitment to Chesterfield County that runs deep. As a leader for Chesterfield County Mental Health Support Services, he developed and implemented innovative, caring, and effective programs for those affected by mental illness. He developed a reputation as a skilled collaborator and problem-solver who got things done. He was a key player in numerous projects that improved access to mental health and substance abuse services. These projects always involved working in partnership with a variety of agencies and organizations, including schools, hospitals, advocacy groups, and law enforcement and other first responders.
Larry served the citizens of Chesterfield County for over three decades. With a proven record of improving the lives of some of our most vulnerable residents, he took action to continue his public service to Chesterfield by running for the Virginia House of Delegates, 27th District in 2017. He ran a spirited, grassroots campaign and came surprisingly close as a first-time candidate. He was within 128 votes of becoming the first Democrat elected to the House in the 27th district. Chesterfield had long been known as a Republican stronghold, and this narrow margin was shocking to many.
Larry's hard work and intelligence, coupled with his open, collaborative, and caring spirit, showed voters in 2017 that he was someone who would effectively represent them in the General Assembly. In 2019, he will bring his talent and enthusiasm to bear as he runs again to represent the citizens of Chesterfield County.
As a member of a Coast Guard family, Larry Barnett grew up with a strong example of service to others. His family, like many in the military, moved around the country until eventually settling in Virginia. He attended Virginia Commonwealth University where he received his undergraduate degree. He later earned a master's degree in rehabilitative counseling, also from VCU, and is a licensed professional counselor.
Larry and his wife Pat live in Midlothian. Their daughter Eileen attended Chesterfield public schools and now lives in Charlottesville.